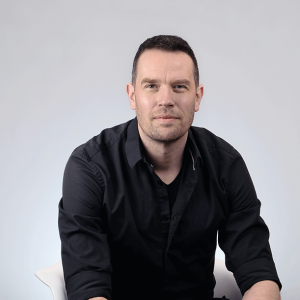 Hello! Welcome, to damiansalter.com, my portfolio documenting some of the twenty years of work for various design agencies and freelance projects.
From Toronto and New York to London, I have been advising Fashion, Healthcare, Pharmaceutical, Finance, Publishing, Professional Sport, Museum, Furniture, Social Management, Municipal Government, Engineering, Retail, Political Action, and Non-Profit organizations, providing comprehensive branding programs, visual identities, packaging, internal communication, marketing collateral, annual reports, corporate social responsibility reports, web user interfaces, social campaigns, point of purchase, and book cover design.
"As a designer my love for design permeates into my broader life, having an appreciation for things which have form, function and innovation in equal abundance."
Having had the privilege to live in Europe, Africa, Australasia and North America, I quickly had to notice, learn and adapt to cultural norms and practices. Drawing on these varied experiences has helped me keep a nimble understanding when getting to the core of a creative challenge, in turn helping organisations reach their audiences through identity, branding and visual communication that embodies their authenticity.
Holding a Bachelor of Graphic Design with Honours from The University of Lincoln, U.K., I have worked on accounts from Calvin Klein to the Aga Khan Museum (please see the full listing in the 'client section'). I am currently Creative Director & Founder at 'Elevator' a boutique branding agency in Toronto, Canada and CMO & Co-Founder of 'ELEMENTARYb' a fintech in London, UK. I also independently consult on branding and visual communication projects for charities and non-profits, as well as co-author 'The Long and Short', an information blog helping SME business gain insight into the graphic design industry.
For more information, feel free to reach out through the 'contact section'. Thanks, Damian.